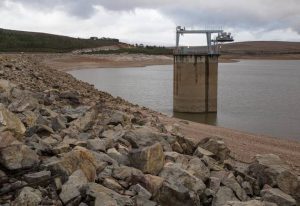 In Kenya, drought is not a foreign term to its citizens. In fact, the Northern parts of Kenya are arid, with the existence of a desert, called Chalbi. Kenya experienced drought in 2011, the worst in sixty years. But then, did Kenya learn a lesson from this calamity?
Cape Town recently experienced drought, which is said to be the worst in this city's history. But the city residents, together with Cape Town's local authorities have turned this calamity into a stepping stone towards the realization of their past mistakes. Drought is very crucial when it comes to development, because it affects twelve goals of the SDGs. These goals are; no poverty, zero hunger, good health and well-being, quality education, gender equality, clean water & sanitation, reduced inequalities, responsible consumption and production, climate action, life on land, peace, justice and strong institutions, and partnership for the goals. Cape Town is creating awareness to its people and the world at large on how to use sustainable means to curb another drought.
This is something that Kenya should borrow; it should invest on its citizens by creating awareness through practical based approaches on sustainability and the fight against drought.
(https://www.timeslive.co.za/news/south-africa/2018-02-05-ten-good-things-about-cape-towns-drought/)-
By Vincent Mwangi